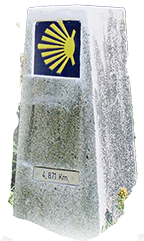 NEW for 2017





El Transcantábrico
Clasico
2017 pricing & schedules

El Transcantábrico
Gran Lujo
Are you a Travel Agent?
We pay commission to agents. Book our advertised tours or have us custom design a tour for your clients. Visit the exclusive Travel Agent page.
Global Philanthropy
Honduras Tour

Need more info?
Contact us
Behind the Scenes of the Bullfight
Two Day Private Tour from Sevilla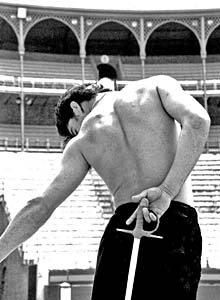 The bull, standing alone in the center of the ring, faces the matador resplendent in his suit of lights, paws at the sand of the arena, and awaits his challenge…
Join our local aficionado of the corrida on a private tour behind the scenes of the bullfight. Travel through open ranch country shaded by ancient oaks to a hacienda known for its distinguished breed of fighting bulls. On a private hosted ganadería visit, learn about the preparation of these toros bravos for the arena. Continue to a School of the Bullfight to see the young matadors-in-training. Learn the classic veronica with a cape and explore the meaning of the fiesta nacional. Based in Sevilla, you travel south into ranch country and east towards Écija. En route you will see historic Córdoba with its Great Mosque and beautiful flower-hung patios, an olive oil mill, and other Andalucian sights.
This private tour is offered anytime, subject to availability of our hosts. The tour begins and ends in Sevilla and can be combined with other tours.



"Trip in every way exceeded our expectations. Our guide was the best we have ever had! Roger Davies—in Sevilla—was exceptional. Visit to the bull ranch was unbelievably interesting. Trip was about as good as it can get. Thank you for your thoughtful and successful efforts to immerse us in Spanish culture."
M/M Bufka with Getaway Travel, Elgin, IL
INCLUDES:
Fully escorted by English speaking guide/driver
4 star boutique hotel
2 breakfasts & 2 lunches
2 Tapas & Vinos evenings in Sevilla
Land transfers
Hosted ranch & school visits
Entrances
PRICE:
Price on request
Minimun 2 pax
All prices subject to currency fluctuation adjustment.