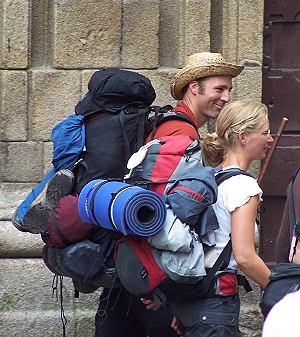 For 1100 years, pilgrims have taken up staff, gourd and cockleshell for the journey to Santiago de Compostela. As the story goes, after the Apostle St. James was martyred in the Holy Land, his remains were brought to Galicia in northwest Spain where they lay undisturbed for 800 years. When the tomb was discovered in the 9th century, the King of Galicia ordered a church built on the site and the pilgrimages began. The fame of Santiago's powers spread, and by the 12th century the Camino de Santiago was the busiest road in the Christian world.
There are actually several Caminos converging to Santiago from various places in Spain and Europe. One popular departure point used to be the Tour St. Jacques ("Santiago Tower") in Paris.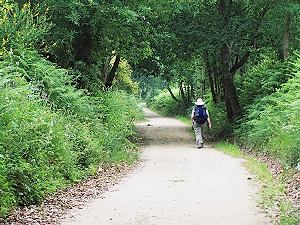 The paths are marked with tiles in the shape of a cockle shell, or sometimes with simple yellow arrows painted on posts, walls and trees. The best known path, and also the busiest, is known as the "French Route", which runs from the French border to Galicia across Northern Spain, through the Rioja wine country, El Cid's Burgos, medieval towns in Old Castile, by ancient monasteries, shrine sites and thatch-roofed Celtic villages, through ghost villages, stands of eucalyptus, fields of corn, alongside rivers and across bucolic valleys. A couple of Saranjan staffers also recently walked a less traveled path that runs north from Portugal and offers other wonders along a shorter route.

Saranjan Tours offers several predesigned itineraries and tours along the Camino, and can make all arrangements for your own special experience, whether you want to walk the whole route, or mostly see it from the comfort of an air conditioned vehicle. Note that accommodations can be very tight and require as much advance notice as possible.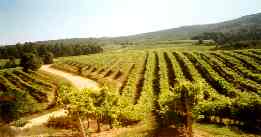 Camino de Santiago tours
A deluxe tour can be arranged at custom times at your convenience.
We can also arrange longer, more active tours at custom dates, see our sample
Camino walking tour,
Camino by bike tour,
Camino by bike short tour,
Camino 4 Pax tour
Practical information about the Camino de Santiago.