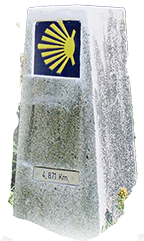 El Transcantábrico
Clasico
2018 pricing & schedules

El Transcantábrico
Gran Lujo
Are you a Travel Agent?
We pay commission to agents. Book our advertised tours or have us custom design a tour for your clients. Visit the exclusive Travel Agent page.
Global Philanthropy
Honduras Tour

Need more info?
Contact us
Spain is romantic, mystical, an enigma—from sultry Sevilla to the high plains, coastal Galicia to chic Barcelona. One journey in Spain is never enough.
Spain is a very diverse country. Its many regions have their own cultural traditions, regional foods and fiestas, as well as different climates. From the sunny beaches in the South to the majestic coastline of Green Spain in the North, from the Moorish palaces of Andalucia to the gourmet haven of the Basque country, from cosmopolitan Barcelona to the thousand year old pilgrimage destination of Santiago de Compostela in Galicia, there is plenty to enjoy on a journey of discovery, or on a relaxed vacation off the beaten track.
Whether it is for a custom private tour, or for independent travel arrangements, we constantly seek out the most distinctive hotels, guides and services for discriminating travelers. Contact us for a quote.
We are constantly updating our tour offerings. Feel free to explore the site's site map to find samples of current tours and packages. Then contact us for the tour that is best suited for your interest and schedule.