Portugal is sea and sun, mountains and vineyards, wheatfields and cork oak, white-washed villages with craftsmen, sophisticated modern cities. Golf,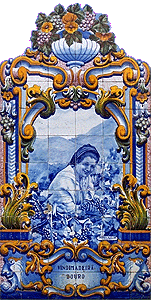 beaches, great architecture await.
Portugal is a study in contrasts. It was the poorest country in western Europe until the "flower revolution" that overthrew decades of stifling dictatorship some 30 years ago. Now a full member of the European Union, Portugal mixes the modern and the ancient in sometimes amazing ways. A 600 year old fortress monastery is turned into a luxury hotel by the addition of an ultramodern wing, but somehow there is no clash. A sheperdess talks on a cell phone while watching her small flock.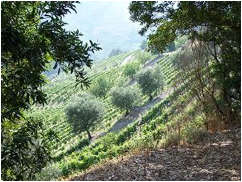 New terrasses are being shaped on vertiginous hillsides on which the same famous Douro grapes have been grown for centuries. Whether you like history, culture, wine, spectacular landscapes, good food or just plain relaxation in nice settings, there is much to see and to love about Portugal.
Whether it is for a custom private tour, or for independent travel arrangements, we constantly seek out the most distinctive hotels, guides and services for discriminating travelers. Contact us for a quote.
Thank you so much for planning the trip of a lifetime. It was amazing! And it wouldn't have been nearly as good without your planning and assistance. All of our guides were amazing—friendly, knowledgeable and helpful. Again, thank you!"
Vicki & Arlene Jacobson, New York, NY
We are constantly updating our tour offerings. Feel free to explore the site's site map to find samples of current tours and packages. Then contact us for the tour that is best suited for your interest and schedule.
Saranjan Tours' Portugal Webpages
Valleys and Vineyards Bicycle Tour
Blue Coast (Algarve) Bicycle Tour
Castles and Cork Trees Bicycle Tour