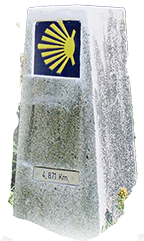 NEW for 2017





El Transcantábrico
Clasico
2017 pricing & schedules

El Transcantábrico
Gran Lujo
Are you a Travel Agent?
We pay commission to agents. Book our advertised tours or have us custom design a tour for your clients. Visit the exclusive Travel Agent page.
Global Philanthropy
Honduras Tour

Need more info?
Contact us
In the news
Saranjan Tours has been mentioned in the following print and online publications:
Traveler's Tales, The World Is a Kitchen: Cooking Your Way Through Culture, editors: Michele Jordan & Susan Brady
Walking the Camino de Santiago, Pila Pala Press
1000 Places You Must See Before You Die, by Patricia Schultz
Eyewitness Spain, by DK Publishing
Lonely Planet
Fodors.com
Frommers.com
Press
Saranjan makes selected materials available for bona fide uses in articles and publications about Saranjan tours and services. See our
Media Kit
page for more information.