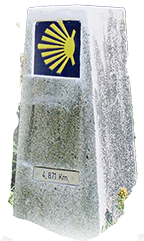 El Transcantábrico
Clasico
2018 pricing & schedules

El Transcantábrico
Gran Lujo
Are you a Travel Agent?
We pay commission to agents. Book our advertised tours or have us custom design a tour for your clients. Visit the exclusive Travel Agent page.
Global Philanthropy
Honduras Tour

Need more info?
Contact us
Images
To help you promote Saranjan Tours we make some of our favorite digital images available for you to download. These include photographs of various locations and amenities in Spain and Portugal, as well as pictures that include people engaged in various activities.
Eligibility
The images in the media kit are available to media organizations reporting on Saranjan Tours. To access the media kit content, please click the "Request Access to Media Kit" link below. Once you have submitted your information, we will contact you with instructions for accessing the images.
Restrictions
The digital images in the Saranjan Media Kit are for use by media and travel professionals for editorial use only. Any other commercial or for-profit usage is strictly prohibited. Prohibited uses include inclusion in advertising, post cards, e-mails and brochures, except when the use is promoting Saranjan Tours or a service provided by Saranjan Tours. Some material from this web site may also be authorized for use in special cases. Use the link below to request such an authorization.
We require that you notify us if you use material from the Media Kit or authorized material from this web site in a publication. Proper attribution is required. We also require that you provide us with a sample of the publication, a tear sheet or a link to the page where the material is used. A proper bibliographical reference (including ISBN or ISSN when applicable) after publication would be highly appreciated.