If you are not a travel agent, please click here.
Our Travel Agent section is for professional travel agents only and is password protected.
For the password, use the acronym for individual travel arrangements for a customer abroad. In case of difficulty, please contact us for the password.
Take a moment to see how to we can help you delight your customers!
The Professional Travel Agent section of the Saranjan web site includes:
Confidential rates for Agents With IATA Number
Good news about incentives and commissions
Meeting and incentive travel information
Here is why you should book with Saranjan Tours:
Spain and Portugal specialists
Full service operator: hotels, transfers, trains, flights, guides, meals, entrances, special events
VIP expertise
Custom & Scheduled Tours
Experienced guides and local experts for half-day and full-day tours & fully guided excursions
Family & Friends Programs — easy walking, arts & crafts, wine & culinary, fiestas & harvest tours
FIT Packages & City Breaks
Commission 10+ % to travel agents
Registered Seller of Travel Washington State
Registered Tour Operator, Spain & Portugal Tourist Offices
Licensed Seller of Travel Insurance in Washington State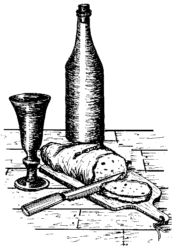 Saranjan Tours is based in Seattle, with an office in Madrid and partners in Lisbon. We provide prompt quotes for custom services and 24/7 ground support for our travelers. Custom services are quoted net; we pay 10+ % commission on all advertised and scheduled programs. In addition, our website offers a travel agent shopping cart to help you decide from a myriad of possibilities.
Call our office and speak with an expert on Iberia. What makes us experts? We've had years of experience living, working, and traveling in Spain and Portugal. We constantly evaluate client comments on services, regularly inspect hotels and restaurants, and discard suppliers who don't match our expectations and those of our travelers. We offer new programs every season in response to client requests. Whether calling to book a scheduled tour, plan a custom travel program for your clients, or simply to learn more about Spain and Portugal, we're ready to help you discover why we are dedicated to promoting the best of Iberia, which is still today the rich, colorful, and complex world beyond the Pyrenees.
Most of our customers are travel agents who are using our services as destination specialists on behalf of their own customers. We also deal with individual customers directly. However, once a travel agent contacted us to set up a tour or other arrangements, our policy is to continue the relationship through that agent.
Con pan y vino se anda el camino