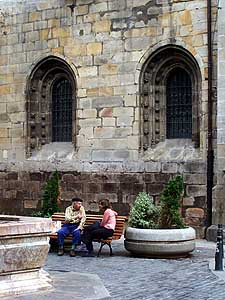 Green Spain, the North of Spain, is where the Spaniards go to avoid the crowds of European tourists packed on the beaches of the South. Under the influence of the Atlantic Ocean, the climate is more moderate and vegetation is often lush. Green Spain is traversed by several routes of the Camino de Santiago and by the Transcantábrico train, and contains some of Spain's best preserved treasures. The regions that make up Green Spain have distinctive cultural and gastronomical traditions.
Camino de Santiago
Enjoy Rioja wine country; El Cid's Burgos; medieval towns in Old Castile and ancient monasteries; shrine sites and thatch-roofed Celtic villages as you wend your way toward the shrine at Santiago de Compostela in Galicia.
"Bruno Lernout—the best guide! Outstanding. Thank you!"
Audrey Warmerdam, Handford, CA
El Transcantábrico Train
The magic of the north of Spain awaits the traveller on an extraordinary train journey from the very summits of the Picos de Europa mountain range to the shores of the Cantabrian sea. Unpack only once--your room travels for you.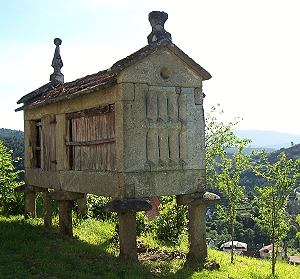 San Fermin in Pamplona
Running of the bulls. Need we say more? Yes, there is more to see in Pamplona. This year we offer a private tour at the time of the festival.
More travel experiences in Green Spain
These are recommended for inclusion in your customized tour:
Bilbao & San Sebastián
These two very different Basque cities offer the visitor distinct pleasures. Many of our gourmet tours begin, end or go through those cities.
Basque Fare
Go to the source to find out why Basque chefs and restaurants are so prized throughout Spain and beyond.
Wines and shrines in Galicia
For a millenium pilgrims have traveled to this remote northwest corner of Galicia, in Spain, to the great shrine at Santiago. Today Galicia produces Spain's most expensive grape, the albariño, and with it some of the country's most prized wines.