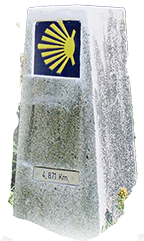 El Transcantábrico
Clasico
2018 pricing & schedules

El Transcantábrico
Gran Lujo
Are you a Travel Agent?
We pay commission to agents. Book our advertised tours or have us custom design a tour for your clients. Visit the exclusive Travel Agent page.
Global Philanthropy
Honduras Tour

Need more info?
Contact us
Saranjan Tours can organize your upscale bicycle tours in Spain and Portugal, for families or groups of any size. We make the arrangements; you can enjoy the ride and relax in comfortable accommodations with regional foods and wine.

English-speaking bicycle tour guides will take you through some of the most beautiful landscapes in Europe, using your bicycle or a state of the art bicycle they can provide to your measurements.

Here are some examples of tours focused on specific regions or on particular interests.
Coasting along quiet back roads from Lisbon to the brilliant beaches of the Algarve, we'll experience a memorable montage of Portugal: magnificent coastal seascapes, pastoral farmlands, working windmills, tiny fishing villages and historical monuments such as Henry the Navigator's Navigational School perched on a wild headland over the Algarve's blue waters.
Cycling through rolling fields of wildflowers and olive trees, we'll celebrate an area of Portugal that many consider to be the last vestige of old Portugal. Medieval walled villages, white-washed and trimmed in blue, dot the hilltops while plains of wheat and oats spread out below, freckled with small flocks of sheep and goats.
Northern Portugal's green wine region and a little bit of Galician Spain. Explore the verdant countryside of northern Portugal's Minho wine-country and the spectacular coast of Galician Spain.
Bicycle tours in Spain
Be sure to also check out our fabulous bicycle tours in Spain.
Other custom tours
Whether it is for a custom private tour, or for independent travel arrangements, we constantly seek out the most distinctive hotels, guides and services for discriminating travelers. Contact us for a quote.